Blog Tour & Excerpt:
Not A Boy
By Elle Keaton
All American Boy Series, Book 9
Henry should have kept on walking by when he spotted the younger man sitting alone on the beach. He should never have stopped, never sat down, and certainly never kissed him. Because now Henry is experiencing feelings. And he doesn't like it one bit.
Things happen for a reason, even random hook-ups. Ben was supposed to get off work early that night. It was no accident the sexy stranger stumbled on his beach hiding spot. The Kiss was destined, as well as what happened afterward. It wasn't as if Ben believed in love at first sight, but this was damn close.
It's a good thing Henry lives three-thousand miles away or he might do something stupid, like ask for Ben's phone number.
Ben's hometown boss begs him to return and he agrees, only regretting not being able to say goodbye to his snarky divorce lawyer. But all the wanting in the universe isn't going to bring them together again, he doesn't even know Henry's last name. Besides, home is on the west coast, not Maine.
Sometimes the universe is a funny place.
#foundfamily #agegap #acceptance #oppositesattract #boynextdoorisnotaboy
---
Excerpt:

"Would you like to join me?" The young man waggled the bottle of wine he held in his hand—white, it looked like.

He shouldn't. Henry knew he shouldn't. He should keep walking back to the bed and breakfast where he was staying. The one he and his parents had always stayed in when they visited. And yet, without conscious thought, Henry found himself accepting the invitation and lowering himself down onto the sand and rocks, next to the handsome, faintly roguish-looking stranger.

"Sorry, I only have one cup. My name's Ben, by the way."

"Hi, Ben-by-the-way, my name's Henry." Henry took the bottle from Ben.

Lifting his wine, Ben said, "A toast. To sunsets, and smart asses."
---
About the Author:
Elle Keaton writes contemporary gay romance and MM romantic suspense set in the Pacific Northwest. Elle's books are known for their hot mm romance, complex characters, and unique sense of place. The men start out broken, and maybe they're still banged up by the end, but they always find the other half of their hearts.
Elle published first in 2017, now she has over seventeen books available for you to read or listen to.
She loves cats and dogs, Star Wars and Star Trek, pineapple on pizza, and is known to start crossword puzzles with ballpoint pen.
Love always wins, thank you for supporting this indie author!
Connect with Elle:
Facebook Page: https://www.facebook.com/ElleKeatonWrites
Facebook Group: https://www.facebook.com/groups/HighwayToElle/
BookBub: https://www.bookbub.com/profile/elle-keaton
Instagram: https://www.instagram.com/ellekeatonauthor/
Twitter: https://twitter.com/PirateQueenRdz1
MeWe: https://mewe.com/profile/5ac2766f310a7853d4ce8ad4
Website: https://www.ellekeaton.com/
Amazon: https://amzn.to/ek-amazon-profile
Goodreads: https://bit.ly/ek-gr-profile
---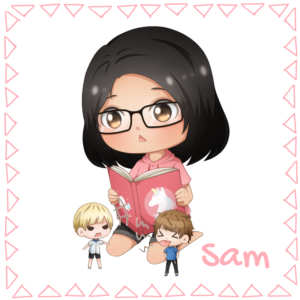 Fan de MM et plus particulièrement des single dads (ça marche aussi avec les oncles, les grands frères etc…) , des MMM et d'Urban Fantasy.