Book Title: Ryld's Shadows: AURA 4
Author: Angel Martinez and Bellora Quinn
Publisher: Pride Publishing
Release Date: March 8, 2022
Genres: Urban Fantasy M/M Romance
Tropes: Fish out of water, friends to lovers, unlikely pair
Themes: Acceptance, growth, people aren't always what they appear
Heat Rating: 3 flames
Length: 74 000 words/ 276 pages
It is not a standalone story. It is book four in the AURA series.
Buy Links
Pride Publishing | Amazon US | Amazon UK
Kobo | Apple Books | B&N
Ryld must learn to control his dangerous shadows before they kill someone he cares about or someone unscrupulous learns how to control him.
Blurb
AURA's offices have been quiet since the mage tower incident—as quiet as they can be for an agency dedicated to policing holes in reality—and the department heads have been free to turn their attention back to mundane matters. The return to quiet bureaucracy gives AURA's Director of Research, Kai Hiltas, the time to turn his energy to a new issue—a young drow with unusual and dangerous powers named Ryld.
Though his shadows always lurk at the edges of his vision, Ryld does his best to live peacefully and not let them hurt anyone. He has his work, his apartment and a succession of minders assigned by AURA who are, ostensibly, there to keep him safe in his new world and to prevent him from causing any scenes with his shadows. Most of the time, the arrangement works. But one disastrous incident causes Ryld's minder to leave him unattended and lost—the precise thing he was hired to prevent.
To replace the faithless minder, Kai suggests Hank, a half-goblin accountant recently in the middle of a string of terrible luck, while Kai works out how best to get Ryld the magical training he so desperately needs. For his part, Hank truly likes Ryld and insists he would be happier working as Ryld's companion rather than as a controlling minder.
As Hank and Ryld slowly come to terms with sharing space—and eventually more—Kai's search for a teacher for Ryld takes them out west on the invitation of the Elvenhome's aelfe queen and right into the lap of inter-elven feuds, ancient prejudice, conspiracies and trafficking rings. What should have been a pleasant visit soon turns into more than even forever-scheming Kai can handle.
Excerpt
"Another one, Brady. I don't have all night."
The bartender sighed when Hank thumped his fist on the bar. That crack was already there. I know it was.
"One terabin per customer. You know the rules."
"I'm not even close to drunk enough."
Shaking his head, the bartender put a glass of water in front of Hank. The water swayed. Maybe the bar swayed. A single terabin would've taken down a human and sent them to the ER. A second one would even put a troll on the floor. Hank was pretty sure he could manage another.
Brady put his hands on the bar and leaned in. "What's happened, Hank? This isn't like you."
Hank tried to answer, his short tusks getting in the way of his words. That hadn't happened since he was a teenager.
"What was that?"
"They fired me today. Fired me." Hank gave up trying to look menacing and put his head in his hands.
"Did you screw something up? Lose a decimal place or something?" What Brady knew about accounting probably wouldn't have filled half a jigger.
"No." Hank gulped a breath. "I did my job. I worked hard. But the new manager… She said I wasn't commensurate with the company image."
"Wait. Just 'cause of how you look? You could file a complaint?"
"Sure. Right. The pretty sylphs in the non-human rights office are gonna get right on that. Far as they're concerned, the only place I should be is locked up."
The bartender winced in an uncomfortable way and patted Hank's arm awkwardly. "Not like you're riding a varg down the street swinging a battle-axe. You're, you know, civilized. Still can't serve you another one."
A bitter smile curled Hank's mouth as he took the water and chugged half of it down. "Thanks, Brady. I feel so much better now. I'll… I guess I'll find something. Somewhere."
Out on the sidewalk, Hank breathed in the relatively fresh air. Poisoned with exhaust fumes and all the reek of too many humans in too small a space—still it was cooler and not the close, claustrophobic smell of the bar. He probably shouldn't have let Brady's racist comments go, but tonight he was too damn tired to deal with it, and Brady needed to count his lucky pebbles that Hank wasn't some thin-skinned goblin kid with a chip bigger than his head.
You're okay, Hank. You're one of the few good goblins. Not like those other filthy barbarians. Pat the half-gobbo on the head and smile.
He wanted chilies, huge bags of them, wanted to drown in the capsaicin high they'd bring. But he had enough sense, even this drunk, to know he'd overdo it in his current state of mind and probably end up in the ER from a ghost pepper OD again.
Once was enough.
No. Go home. Get some sleep. Figure it out in the morning.
He'd manage. He always did.
It was just that this time he thought he had managed. Found a place for himself. Reached the spot where things could be routine, and he could be normal. Just another worker bee in the crowd.
The screech of tires on pavement yanked him out of his reverie and just about made him jump out of his skin. His reactions were muddled and slow, but the shot of adrenaline racing through him as he stared at the truck only inches away was almost enough to knock him sober.
The driver's door opened, and a tall elf got out. His face was full of haughty arrogance and disdain, as was usual for aelfe, but his words were even and neutral as he asked, "Are you all right?"
Before Hank could answer the passenger door opened, and another elf got out, this one a drow. "You are walking where vehicles are supposed to be driven."
"Get back in the truck, Ryld," the first elf said sternly.
"But, he's walking where vehicles are driven. That's against the rules."
"Get. In. The. Truck. Ryld."
"But…"
"Now!"
The drow cut his eyes away. He made some odd gestures but sat back down and closed his door. Even from behind the windshield Hank could pick out how unnaturally blue his eyes were. He'd only ever seen drow with red eyes or white.
"Are you all right?" the blond elf asked again.
Hank pulled in a slow breath, then two more. The rising nausea settled, and he leaned a hand against the lamppost on the corner. "Fine. I'm fine. You stopped in time."
The elf stared at him, maybe thinking Hank owed him a thank you for not ploughing over him. Finally, he gave a sharp nod. "Okay. Good."
That was it. He climbed back into the truck, shut the door, said something sharp to the drow and drove off.
Weird. That was…weird. Though maybe the terabin had made the whole interaction so strange. Maybe there hadn't been any blue-eyed drow insisting on road rules. Hank shook himself, hurried across the street and reached his apartment building without any further bizarre incidents.
About the Authors
Angel Martinez
The unlikely black sheep of an ivory tower intellectual family, Angel Martinez has managed to make her way through life reasonably unscathed. Despite a wildly misspent youth, she snagged a degree in English Lit, married once and did it right the first time, (same husband for almost twenty-four years) gave birth to one amazing son, (now in college) and realized at some point that she could get paid for writing.
Published since 2006, Angel's cynical heart cloaks a desperate romantic. You'll find drama and humor given equal weight in her writing and don't expect sad endings. Life is sad enough.
She currently lives in Delaware in a drinking town with a college problem and writes Science Fiction and Fantasy centered around gay heroes.
Author Links
Blog/Website | Facebook | Facebook Group
Bellora Quinn
Originally hailing from Detroit Michigan, Bellora now resides on the sunny Gulf Coast of Florida where a herd of Dachshunds keeps her entertained. She got her start in writing at the dawn of the internet when she discovered PbEMs (Play by email) and found a passion for collaborative writing and steamy hot erotica. Soap Opera like blogs soon followed and eventually full novels.
The majority of her stories are in the M/M genre with urban fantasy or paranormal settings and many with a strong BDSM flavour.
Author Links
Giveaway
Enter the Rafflecopter Giveaway for a chance to win
one of two $25.00 Pride Publishing gift cards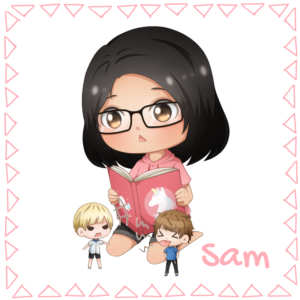 Fan de MM et plus particulièrement des single dads (ça marche aussi avec les oncles, les grands frères etc…) , des MMM et d'Urban Fantasy.