Hi everybody!!
Let me inrtoduce you to:
On their first
Halloween eve together, things didn't quite go as planned for two very
passionate and horny men. Noah waits anxiously and impatiently for Ethan
to get home from work to start their night of sexy fun. Noah discovers a
man is watching him through the window across the street. When Ethan
phones to let him know he's caught in traffic, the fun starts with phone
sex. Shortly after, a masked Ethan arrives for the Halloween night of
fun. But a knock at the door later has left Noah wondering who he just
made love to.

They find themselves dealing with more than they
bargained for in this debut book of an erotic M/M series. It's a
one-night tale with twists and turns, and lust wrapped in suspicion. A
hot read that will have you begging for more!
****************************
Noah is a naughty boy. Very very naughty. It's halloween eve and
he's waiting for his boy friend Ethan and is feeling really horny.
Here's
the pitch for this novella which is an introduction to the Noah's serie
by Pierce Smith. I must admit that it is my first dive in this type of romance
and I can definitly say that it is not my type.
However, the story was hot, and scary, and hot. But sometimes, too much sex is just.. too much.

I
really like Pierce Smith's writting and even if I dind'nt quite enjoy this story
I've read it all and I was wondering what would happen next. I really
like to thanks Pierce Smith because I wanted to try this topic, this plot and I
know now taht it wasn't my cup of tea when it was about a man and a
woman and it still isn't whent it's two men.
but
if you like this genre I think you will enjoy this short story and have
a really great time. The end was particulary…. scary!
Thanks to Pierce Smith for giving me the opportunity to read this book.
Author Bio:
Pierce Smith, aka PS, has been writing since his childhood. He is a young, single, sexy author who lives alone in the countryside; somewhere on the Planet Earth. He always gets lost in a fantasy/paranormal world of ghosts, shape-shifters, aliens and more. Most of the time his imagination, intuitions, dreams, and his love for them, drift him away. He is into paranormal mysteries and hot erotic scenes. PS is a lover of food, coffee, and hot people. PS discovered that fantasizing is addictive and once you have a taste of it, you can't get rid of it. Thus, escaping from the reality, he writes few short stories. Sadly, most of them go unpublished. He is planning to include them on his blog and share them through his Newsletter. On the advice of his friends, PS started writing long epic novels and self-publishing. PS does his job seriously; does a hell lot of research before putting anything into his books, and interacts with the community around him, a lot. He enjoys his characters (in every possible ways) before putting any of them on the paper. He lusts after them so that his readers can experience the same intensity in the characters. He loves talking a lot and flirts openly, enjoying the company of others.
GET YOUR COPY $2.99
Amazon Link: USA: https://www.amazon.com/dp/B01EYZBC58 CAD: https://www.amazon.ca/dp/B01EYZBC58 UK: https://www.amazon.co.uk/dp/B01EYZBC58 AUS: https://www.amazon.com.au/dp/B01EYZBC58 INR: https://www.amazon.in/dp/B01EYZBC58 EUR: https://www.amazon.de/dp/B01EYZBC58
Tags: Halloween, M/M, Contemporary, Romantic Suspense, Paranormal, Ghosts, Thriller #MustRead #Bestseller #GayBook #LGBT #MMRomance #paranormal#DarkRead #Ghost #Suspense #Thriller #1Click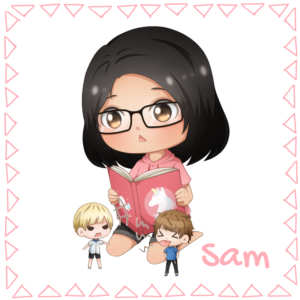 Fan de MM et plus particulièrement des single dads (ça marche aussi avec les oncles, les grands frères etc…) , des MMM et d'Urban Fantasy.