FELIX AND THE PRINCE
Lucy Lennox
Release date: January 2, 2018
Cover Design: Angsty G
Photographer: Wander Aguiar
Model: Andrew Biernat
BLURB
Felix
Things I expect to find at Gadleigh Castle:
– Rare stained glass, the subject of my dissertation.
– Peace and quiet, to finish said dissertation.
– An escape from the paparazzi swarming around my starlet mother's latest blockbuster release.
Things I don't expect to find:
– A hidden door leading to a secret room.
– The most gorgeous man I've ever set eyes on.
– Love.
Lio
Things I know are expected of me in life:
– One day soon I will become the King of Liorland.
– I will marry a nice woman who will become queen.
– I will provide heirs to my family's monarchy.
Reasons that might be difficult
– I'm gay.
– I'm falling in love with Felix Wilde.
– He has no idea I'm royal.
While it can definitely be read on its own, Felix and the Prince is the second novel in the new Forever Wilde series about the huge Wilde family from Hobie, Texas, whose patriarchs aren't above a little meddling if that's what it takes to help their grandkids find true love. Beware: nekkid man parts touch. Let's just say, Felix gets royally screwed in the very best way.

EXCERPT
After gathering up my courage, I peered back at the stained glass in the lion's crown. All of the glass pieces were level with the floor once more.
Woah.
I crawled forward to touch the glass again, pressing down as gently as I could until I felt the button give.
Sure enough, the panel in the wall slid open a few inches.
A hidden room in Gadleigh Castle. Hot fucking damn.
I stood and approached the narrow opening, careful to ease it farther open as gently and quietly as I could. I wondered idly if I was doing something illegal or off-limits. Mari had told me I had the run of the house excluding the royal wing of bedrooms, but did that include hidden passages and rooms?
God, I hoped so.
I glanced through the opening and saw colored bands of light fading in and out across a simple set of bookshelves. Before I knew it, I'd taken a few steps into the room to investigate what was making the light reflect in those familiar colors. I'd only walked partway into the little hidden study when I noticed them.
Hundreds of colorful glass balls hung from the low ceiling. They twisted slowly in the glow from the setting sun coming in through the clear, leaded-glass windows. What hidden room had windows to the outside, and how was it possible I'd never seen these particular ones from the gardens surrounding the house? They were uniquely round and set in elaborate wooden frames with decorative carvings.
The room was magnificent. A hideaway rich with moving glass in every imaginable color. I sucked in a breath and stared in awe at the pieces I'd never in a million years expected to find.
It wasn't until I noticed some of the light in the room was coming from a crackling fire in a stone fireplace that I realized I wasn't alone.
Lucy Lennox is the creator of the bestselling Made Marian series as well as the maker of three sarcastic kids. Born and raised in the southeast, she is finally putting good use to that English Lit degree.
Lucy enjoys naps, pizza, and procrastinating. She is married to someone who is better at math than romance but who makes her laugh every single day and is the best dancer in the history of ever.
She stays up way too late each night reading M/M romance because that shit is hot.
For more information and to stay updated about future releases, please sign up for Lucy's author newsletter on her website www.LucyLennox.com.
Connect with Lucy
Join Lucy's reader group on Facebook: Lucy's Lair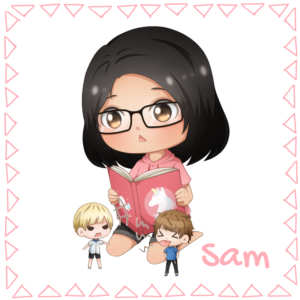 Fan de MM et plus particulièrement des single dads (ça marche aussi avec les oncles, les grands frères etc…) , des MMM et d'Urban Fantasy.