Book Title: Why Can't Freshman Summer Be Like Pizza? (The Pizza Chronicles #2)
Author: Andy V. Roamer
Publisher: Nine Star Press
Cover Artist: Natasha Snow
Release Date: June 1, 2020
Genre/s: YA, Contemporary MM Romance
Trope/s: Teen angst
Themes: Coming out complications, U.S. citizenship
Heat Rating: 0 flames No sexual content. YA novel.
Some mild sexual talk, scenes of kissing and making out. No sexual scenes.
Length: 50 000 words/ 208 pages
This is Book #2 of The Pizza Chronicles series, but can be read standalone.
Buy Links
Nine Star Press | Amazon US | Amazon UK
BOOK 1 – WHY CAN'T LIFE BE LIKE PIZZA
NineStar Press | Amazon US | Amazon UK
RV, now fifteen years old, tries to enjoy his summer between freshman and sophomore years in high school, as he navigates his sexual feelings, his summer job, and his immigrant parents' efforts at gaining US citizenship.
Blurb
RV, having successfully completed his freshman year at the demanding Boston Latin School, is hoping for a great summer. He's now fifteen years old and is looking forward to sharing many languid summer days with his friend Bobby, who's told him he has gay feelings, too. But life and family and duties for a son of immigrant parents makes it difficult to steal time away with Bobby. RV has to work at his father's friend's garage and help his father get ready for his upcoming citizenship test. Bobby, too, has pressures. His father also pushes him to work at a summer job so he spends whatever little extra time he has practicing skills necessary to make Latin's varsity football team. On top of everything, RV's best friend Carole goes away for the summer, jumping at an opportunity to spend it with her father in Paris. Luckily for RV, there is always Mr. Aniso, RV's Latin teacher to talk to, whenever RV is lonely. He's also there for RV when RV inadvertently spills one of Bobby's secrets and Bobby is so angry at him RV is afraid he is ready to cut off the friendship.
Warning: gun violence, racial slurs, sexual assault (on page)
Excerpt
We sat there in silence. Was the gay stuff a big deal or wasn't it? I couldn't answer that question, but I had to respect Bobby's wishes. I told myself I didn't know the first thing about what it was like to be a football player, so I had to follow Bobby's lead.
Bobby's hand rested on the ground and I placed mine on top of his. It was my way of telling him I would keep his promise. And maybe more. Sitting there, with my hand on top of his, made me believe a little more that things would turn out all right. That he and I together could fight whatever crap the world might throw at us.
"It's okay, Bobby," I murmured. "We'll still find time for us. And you'll figure things out."
Bobby took my hand and gave it a little squeeze—his way, I hope, of telling me he agreed with me. But I could see his mind was still on the coming summer he might not have.
So I didn't say anything more. We sat there quietly, just looking out at Boston through the trees, lost in our own thoughts.
We sat in silence for a long time and finally realized it was getting late when some lights started to come on in the distance.
Bobby was still looking a little sad, so I had to try one more time. "I love these long, languid summer evenings," I said, throwing in my favorite word of the moment. "Don't the lights turning on make you feel like life is good. That magic is still possible?"
A grin appeared back on Bobby's face. "Languid? Where did you get that word, RV?"
"I don't know. I just like it."
"I like it too." Bobby removed his hand from my hand but then patted it instead. "You and your words, RV," he said smiling. "Keep 'em coming."
"Are you sure?"
"Yes. I like them."
"Really?"
"Really."
We sat there for a long time, enjoying the languid summer evening. In that moment, it seemed as if magic was really possible. One way or another we'd be able to solve whatever problems might come our way.
About the Author
Andy V. Roamer grew up in the Boston area and moved to New York City after college. He worked in book publishing for many years, starting out in the children's and YA books division and then wearing many other hats. This is his first novel about RV, the teenage son of immigrants from Lithuania in Eastern Europe, as RV tries to negotiate his demanding high school, his budding sexuality, and new relationships. He has written an adult novel, Confessions of a Gay Curmudgeon, under the pen name Andy V. Ambrose. To relax, Andy loves to ride his bike, read, watch foreign and independent movies, and travel.
Social Media Links
Blog/Website | Facebook | Instagram: andy_v_roamer
Follow the tour and check out the other blog posts and reviews here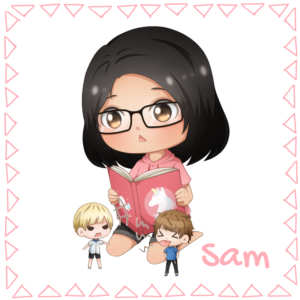 Fan de MM et plus particulièrement des single dads (ça marche aussi avec les oncles, les grands frères etc…) , des MMM et d'Urban Fantasy.