Book Title: A Kiss Before Christmas
Author: A E Ryecart
Publisher: A E Ryecart
Cover Artist: Tammy Clark
Genre/s: Contemporary gay romance, Christmas story
Heat Rating: 2 flames
Length: 37,200 approx words
It is a standalone story.
Release Date: 15th November 2018
Buy Links – Available on Kindle Unlimited
Amazon US
Blurb
Christmas is looming and Jack De Lacy needs a solution to one hell of a fix.
Dumped by his boyfriend in favour of his best friend, Jack's been busy bragging about the hot new man in his life.
A hot new man who doesn't exist.
With an important function to attend where he'll come face-to-face with his ex, Jack knows he'll be a laughing stock when his boasts are exposed as nothing more than wishful thinking. He's desperate but time, like his options, is running out.
Rory Kincaid is scared he won't last another night sleeping rough on London's frozen, snowbound streets. With all the homeless shelters full, Rory seeks refuge in the first empty doorway he stumbles across.
Finding Rory shivering in the sub-zero temperatures, Jack can no more send him away than kick a puppy out into the cold. A shower, shave and hot drink later, and the grubby street kid is transformed into a beautiful young man.
As the attraction between them grows, so does a plan that will get Jack out of the mess he's in and give Rory a warm, safe home for Christmas. Sweet and adorable, Rory will make a great fake boyfriend for the holidays – the problem is, neither Jack nor Rory is sure where the make believe ends and the truth begins.
Warning: this 37k novella contains a camp Christmas tree, a drag queen Christmas fairy called Doris, way too many jugs of eggnog, a closet posh boy, and the sweetest Kiss Before Christmas ever.
Excerpt
Jack swung around. "Wait."
The kid stopped and looked back over his shoulder, his body braced against the buffeting snow.
What am I doing? It was madness, but the feeling that he was kicking a puppy or leaving a kitten in a bag to die, weighed on Jack.
"You can come upstairs and have a have a cup of tea while you wait out the worst of the weather." What the hell have I just done?
The kid shifted his weight from one already soaked foot to the other. "No, but thanks. I've caused you enough bother already. And you gave me some money – thank you. I'll go—"
"I might be able to run to a sandwich as well." What next? A bed for the night?
"I don't know. . ."
"Well, make your mind up, and do it now. I'm not standing out here freezing my bollocks off for much longer. A cup of tea and a sandwich is the offer, and then you're on your way. Take it or leave it."
Jack turned and unlocked the door, the warmth from the hallway a welcome caress against his cold skin. It had been a rash offer but a good one on a night like this. Well, the kid had turned it down, so he'd have to take his chances on the streets.
"Yes. Please. If you're sure?"
Jack looked over his shoulder. The wind had picked up, and huge snowflakes swirled around. Enough snow had already fallen to cover the black-and-white-tiled path, and it wouldn't be long before there was a whole lot more. Jack jerked his head, and the boy retraced his steps, following Jack inside and up the stairs.
"No offence, but you really smell." The words tumbled from Jack's mouth, his nose wrinkling as he closed the door to his top-floor flat. The kid had only just walked over the threshold, but he was already stinking the place out. In the cold, outdoor air, Jack hadn't smelled the tangy, ripe aroma but up close and in the warm. . . He sniffed and coughed as his throat closed up. Christ, it was horrible. He'd offered food and drink, but a shower was top of the list.
"Sorry, but I've run out of my usual cologne, so I've had to splash on Eau de Homeless."
Jack froze, his arms half in, half out of his coat sleeves. He stared down at the stranger, the stinking, smelly stranger he'd let into his home. And what was the kid doing? Giving him lip. Which Jack knew he deserved. He carried on peeling off his coat and hung it on a hook on the wall. Yep, he'd deserved the comeback because he hadn't been exactly tactful.
"Sorry. That was a bit – well, you know." Jack glanced at the kid, but the brief flare of spirit had been doused, leaving him as cowering as he had been on the doorstep. "Look, I'll sort you out a towel and some clean clothes. I've got some old clothes I was going to take to the charity shop, but you might as well have them. I'll get you a spare razor, too." Old enough for dark scruff to shadow his skin, Jack thought, so maybe not such a kid after all. Jack turned away, then stopped. A vital piece of information had been omitted.
"I'm Jack, by the way. What's your name?"
"Rory."
About the Author
I love all kinds of MM romance and gay fiction, but I especially like contemporary stories. Born and raised in London, the city is part of my DNA so I like to set many of my stories in and around present-day London, providing the perfect, metropolitan backdrop to the main action. I write at home, in the gym, in cafés – in fact any place I can find a good coffee!
Author Links
Giveaway
Enter the Rafflecopter Giveaway for a chance to win one of 2 copies of the ebook of A Kiss Before Christmas.
RELEASE BLITZ SCHEDULE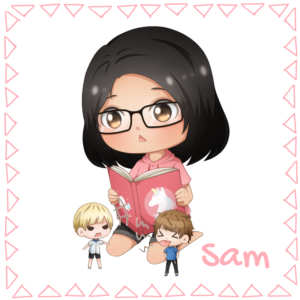 Fan de MM et plus particulièrement des single dads (ça marche aussi avec les oncles, les grands frères etc…) , des MMM et d'Urban Fantasy.