Confessions: Priest, book three in the steamy contemporary MMM Confessions Series from Ella Frank, is LIVE!
I am complex.
My love is all-encompassing.
And when it comes to my heart, there is only one rule:
Don't mess with what's mine.
Until the age of seven, I was Joel Alexander Donovan, son of Jimmy.
The man who terrorized a town and made its citizens fear
the very ground he walked on. Including me,
the day I realized that ground ran red with blood.
At age eighteen, I became Priest.
A man without a past.
A man determined to right the wrongs of my father.
A man who never believed anyone could love the son of such a monster.
But then a thief stole my heart.
A sweetheart lit up my world.
And I forgot for a moment you should never turn your back on your enemy.
And thus begins a lesson to those who would seek to harm: Never underestimate what the Priest will do to protect the Princess and the Prick.
Download your copy today or read FREE in Kindle Unlimited!
Amazon US: https://amzn.to/2waxq4X
Amazon Worldwide: http://mybook.to/ConfessionsPriest
Add to GoodReads: https://bit.ly/2MbqMTy
Start the series with Confessions: Robbie today!
Amazon US:http://amzn.to/2HdQ7IU
Amazon Worldwide: http://mybook.to/confessionsrobbie
Add To Goodreads: http://bit.ly/2EWp3Aq
About Ella
Ella Frank is the USA Today Bestselling author of the Temptation series, including Try, Take, and Trust and is the co-author of the fan-favorite contemporary romance, Sex Addict. Her Exquisite series has been praised as "scorching hot!" and "enticingly sexy!"
Some of her favorite authors include Tiffany Reisz, Kresley Cole, Riley Hart, J.R. Ward, Erika Wilde, Gena Showalter, and Carly Phillips.
Connect with Ella:
Facebook: https://www.facebook.com/ella.frank.31/
Twitter: https://twitter.com/EllaFrank2012
Instagram: https://www.instagram.com/ellafrank1/
Mailing List: www.bit.ly/1hEYtgn
Website: https://www.ellafrank.com/portfolio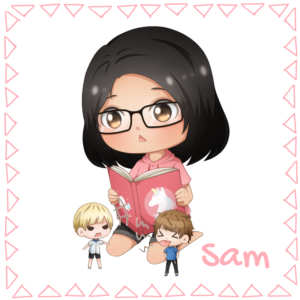 Fan de MM et plus particulièrement des single dads (ça marche aussi avec les oncles, les grands frères etc…) , des MMM et d'Urban Fantasy.