Book Title: Rise of a Nobleman
Author: Valentina C. Brin
Cover Artist: Natasha Snow Design
Release Date: June 10, 2019
Genre/s: M/M historical, dark
Trope/s: Forbidden love, master and servant
Themes: Heartbreak of betrayal, hurt/comfort, possession, falling in love,
revenge, trust issues, murderer, ambition, sexual awakening, self-acceptance
Heat Rating: 4 flames
Length: 113 800 words/352 pages
Buy Links
Amazon US
Amazon UK
Blurb
London, 1680. For the young Charles Rochester, Marquess of Bolton and heir to the Duke of Norfolk, desiring another man is unacceptable. His fierce attraction to the new scullery boy must be suffocated at all cost. But it's not easy to silence your heart when the people who should understand you end up betraying you, and the only one loyal seems to be the one you're desperately trying to avoid.
But Dorian Pratt knows he's hopelessly lost the second he first lays eyes on his new master. As a lowly servant, he understands he can never have him,
but he can't stop his body—and heart—from reacting to the dark, handsome nobleman.
When dangerous secrets hidden within the walls of Norfolk Manor come to light, everything collapses. Charles has only one hope for hanging onto Dorian, but to make it work he must be prepared to sacrifice the most valuable gift God has bestowed upon him: his very humanity.
Sins will not be forgiven and there's always a price to pay when blood is spilled.
Warning: Due to some raw content of a violent nature which some may find upsetting, as well as the depiction of graphic sex between men, Rise of a Nobleman is recommended only for consenting adults.
Excerpt
"If there's some problem, well, I can—"
"You're the problem," he interrupted, looking into those eyes as pure as spring water. Suddenly he found himself unable to hold back. The truth crashed through the barriers Charles had tried to reinforce, taking shape word by word. He spoke with a broken, ravaged voice, his heart on his sleeve for once. "Your presence makes me nervous. You turn me into something I'm not. If you only knew the way I think about you, you'd take off running and never stop instead of hovering around me, robbing me of peace."
He pulled away from the table, reducing the already minimal distance between them, but the servant stumbled backed in alarm.
"My Lord…"
"May I touch you?"
Stunned, Dorian stared at him. He kept backing up until he bumped into an antique oakwood highboy. He barely suppressed an expletive, but Charles caught the unpronounced word on his lips—lips the boy was biting in an effort to hold back.
God, Charles wanted to bite those lips so badly.
"Say yes. Let me touch you," he continued, taking advantage of the moment to approach the scullery boy. His enormous limpid eyes filled with panic, but the temptation flickering in them was stronger, making them fluid, honest. Brimming with desire.
A nod of agreement, lips parting as he released a sigh, and there was what Charles had been wanting—his complete surrender. Do what you want.
And he did.
He plunged his fingers into the boy's thick hair. He took hold of it, running his fingers through it, then grabbed as much as he could in both hands and began slowly pulling to make Dorian look up at him.
He studied everything there was to see: his long lashes, the delicate curve of his nose, his irises behind half-closed lids that couldn't help but look straight back at him. And those lips that were seemingly designed to drive him mad.
His fingers longed to touch them, but the courage wasn't there. Instead, he started gradually, from a safe distance—he began stroking his forehead, slowly making his way down, tracing the curve of his cheek until he got to his jaw. He still didn't have the audacity to actually touch those lips, but he sure as hell looked! His eyes were glued to that half-opened mouth, pink and impertinent, and that tongue hiding behind a row of even teeth.
"My Lord…"
"Quiet," he mumbled, stomach in knots. "Don't talk or you'll spoil everything."
Mercifully he shut up. He stood there helpless in Charles's hands as the marquess finally did what he'd been wanting to do ever since that unbearable longing had first reared its ugly head—he brushed his thumb against the boy's lower lip, then the upper one.
Saliva moistened his fingertip and Charles wiped the excess away on the servant's skin. But that was only the beginning. His index finger, so close to the target, slipped in between his parted teeth, sliding over his moist tongue, ending up in the torrid embrace of a scorching breath.
And still that wasn't enough.
His middle and ring fingers slid into Dorian's mouth. Charles pushed them as deep as he could, imagining he was plunging something entirely different in there.
Dorian accepted his fingers without resistance. Stress and the pain of his hair being pulled were evident on his face, but his eyes… Oh, heaven have
mercy—the boy's eyes were misty with a savage desire, like those of a starving man. Like a man willing and able to do anything.
"If you want me to kiss you, close your eyes," Charles whispered, choking on the words.
About the Author
Valentina C. Brin is a self-published Italian author who lives in Padua with her partner and their four pudgy cats. She enjoys writing both MM and MF books, especially angsty ones. Powerful, dark, sexy stories are sort of her thing, and her psychology degree comes in handy for crafting twisted characters that never fail to surprise her many readers. Rise of a Nobleman is her debut novel and the first in her dark historical MM series.
Social Media Links
Giveaway
Enter the Rafflecopter giveaway for a chance to win a $10 Amazon Gift Card.
RELEASE BLITZ SCHEDULE
➜Sign up to become a tour host here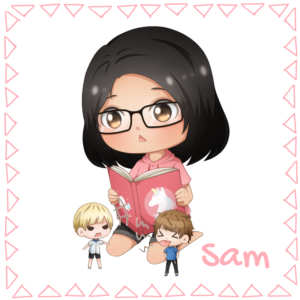 Fan de MM et plus particulièrement des single dads (ça marche aussi avec les oncles, les grands frères etc…) , des MMM et d'Urban Fantasy.