New Release: WILD SKY by Zaya Feli
Publisher: Self-published
Release Date: Ebook: August 24th | Print: TBD
Length: Ebook: 189,000 words
Subgenre: Fantasy/Romance
Warnings: mentions of symptoms of depression and PTSD. Medicine addiction and withdrawal.
Get it now: https://amzn.to/3iNO40Z
Book blurb:
Tauran Darrica has been retired from the Valreus Sky Guard for four years following the Battle of the Broken Wings that resulted in the death of his dragon. Now, all Tauran wants to do is spend his days forgetting the past and gambling his way to an unsteady income.
So when his old general from the Sky Guard hunts Tauran down to request his help with staving off the increasingly aggressive wild dragon population, Tauran refuses. But a fire ruins his rented room and leaves him without a place to stay, and Tauran finds himself on the road to Valreus, after all.
Tauran is determined to stay as far away from dragons as he can get, but a starry-eyed young man from Sharoani, land of the wild dragons, might just ruin his plans.
Kalai Ro-Ani has spent his life watching the stars, knowing he could never reach them.
With his wild dragon Arrow, he sets out for the city of Valreus in the hope of building himself a better future than he could have stuck at the foot of the Kel Visal dragon temples.
But nobody told Kalai that only the Sky Guard is allowed to own dragons, so when Arrow kills a guard in Kalai's defense, it looks like his adventure might be over before it can begin. But a chance encounter at the old
Valreus archive offers Kalai the future he'd been hoping for. In the span of a single day, he has a home, a job, and a purpose.
In Valreus, something much bigger falls into his lap – along with a tall and striking Valrean man with a rather strange disposition.
A new, LGBT+ fantasy story from Zaya Feli, featuring dragons, aerial battles and epic journeys through dangerous wilderness.
Praise for Wild Sky:
Double threat author and illustrator, Zaya Feli, paints a vivid picture of queer love in the time of dragons in Wild Sky.
– Nicole Kimberling, award-winning author of Sea of Stars
From the author, Zaya Feli:
The overarching theme is about how healing is possible despite severe damage. That some things may not be fixable, and that simply learning to persevere and find support and happiness where it exists can be enough.
Release Blitz Excerpt #1:
The inn door swinging open wouldn't have registered to Tauran over the music if it hadn't been for the stares and murmurs that followed. He turned. A figure stood straight-backed just inside the doors, scanning the crowd. The man's striking uniform was unmistakable, for Tauran had spent four years of his life wearing it. His gaze slipped upward to far too familiar eyes scanning the inn patrons. Tauran's stomach turned, protesting the beer he'd filled it with. No, no way. He had to get out of here. He had to–
"Mister Darrica." The man's eyes fell on Tauran and he came toward him, parting chairs and patrons like water through a rock bed. "I man to track."
About Zaya Feli:
Zaya Feli grew up in various small towns in eastern Denmark where she spent most of her childhood and youth daydreaming about strange and incredible fantasy worlds. In 2018, she moved to northern Denmark with her
pet snake, Helix, to work as a web developer, and is now dedicating all her free time turning the fantasy worlds inside her head into words and illustrations on the page.
An avid sci fi and fantasy fan since childhood, she also has a deep love for history, archery, nature, language and art.
Zaya Feli released her debut novel, Stag's Run, in November 2016, and has since released four more full length novels and a short story. Her favourite genres are fantasy and sci-fi with a sprinkle of romance.
Connect with Zaya: Twitter | Instagram | Goodreads | Website
Giveaway: to celebrate the release of Wild Sky, Zaya Feli is giving away three e-copies of any back catalog e-book! Enter below. Must be 18 to enter and win, open internationally.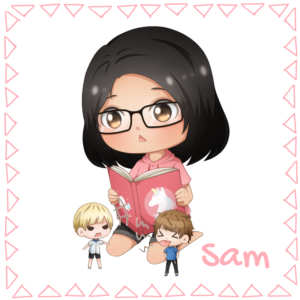 Fan de MM et plus particulièrement des single dads (ça marche aussi avec les oncles, les grands frères etc…) , des MMM et d'Urban Fantasy.