Ancient Druids, who monitored the Veil for centuries, curse a band of marauding Vikings. Now immortal and shifters, the cursed men must protect today's Druids from Unseelie minions, allowing them to continue the rituals that protect all of humanity.

Author: Shea Balik
Publisher: Self-Published
Cover Artist: Harris Channing
Genre/s: MM Fantasy Paranormal Romance
Trope/s: Fated Mates
Themes: Druids, Spells, Shifters, Magic, Fae, Seelie, Unseelie
Overall Heat Rating for the series: 4 flames
PLEASE NOTE: Although each book in this series focuses on a different couple, to best enjoy the overall story arc, these books SHOULD be read in order.
FOR BLURBS AND DETAILS OF BOOKS 1 – 5 CHECK OUT THIS POST
BOOK 6
Book Title: Mind Over Matter, Druid's Curse Book 6
Release Date:
Buy Links
Blurb
Who would have thought there was something more horrifying than an indoor boy being forced to live in the Amazon? Yet, there was. In fact, the more descriptive word would be mind-numbingly terrifying. That it was brought into his life by a drop dead gorgeous man claiming he was there to protect Wylie, only made everything that much more surreal.
Since the first druid came into their lives, Fritjof prayed he would never meet the druid that was destined to be his fated love. He knew that emotion would always lead to devastation and heartache. He'd seen it, experienced it, when his mother disowned him for not being able to save his father.
But what happens when the Fae goes after someone they both love? Will they be able to find a way to trust in each other? Are some things impossible to overcome or is it Mind Over Matter?
BOOK 7
Book Title: Tears of Life, Druid's Curse Book 7
Buy Links
Blurb
Mingus had one true love in life, animals. None of them were off the list, although, if he were completely honest, his favorite was his cat, Pretty Baby. He never imagined one day he might have to put someone else first. Not just anyone, but the man who has stolen his heart.
For centuries Oluf has dreamed of finding the one destined to be his. He'd even anticipated the need to woo him by becoming a chef. After all, according to his mother, the way to a man's heart was through his stomach. What he hadn't expected was that he would come in second to a cat with sharp claws, who seemed to enjoy using people as her personal scratching post.
As Mingus, Oluf, and their friends get closer to Samhain, the Fae will try to stop them using everything at their disposal. It means finding a way to work together, even if it takes shedding a few Tears of Life to do so. But in the end, will the fate of the human world come down to a cat?
BOOK 8
Book Title: Mending the Rift, Druid's Curse Book 8
Release Date: October 31, 2019
Buy Links
The END is NEAR!
The Fae must be defeated if Brandr and Logan hope to find their happily ever after. Only by working together will have any chance of Mending the Rift and saving humanity.
Blurb
The end would be upon Brandr and his friends soon. The only question, would Brandr be able to find his fated one in time? He feared he was too late when he arrived to find the field empty. Then the Veil opens again and hell rains down upon him as the Unseelie pets attack. But when Brandr was too injured to move, the Druid he was destined to claim as his own flees in terror. Talk about demoralizing.
That did not happen. Not even in some weird fantasy could Logan have imagined that a dead man could come back to life. And he had definitely been dead, since Logan had to put his head back on his body. But when he was faced with the truth, that the man was immortal, Logan has to admit to being…intrigued.
But as Samhain draws closer, the danger around them increases as the Fae converge. The Fae must be defeated if Brandr and Logan hope to find their happily ever after. Only by working together will have any chance of Mending the Rift and saving humanity.
About the Author
Best Selling author of the Cedar Falls Series, Paranormal War Series, and Miracle Series, Shea Balik has always had a vivid imagination with stories running around in her head. Often her stories are taken from observations of other people with her own spin.
Traveling is one of her favorite ways of fulfilling her passion of people watching. You never know, one day you may spark her imagination for her next book.
Whether at home or traveling she is usually in front of her computer writing or curled up with a good book.
You can stay up to date with everything Shea by following any or all links below:
Author Links
Website | BookBub | Facebook | Twitter
Instagram | Amazon Author Page | Bookstrand | Smashwords
Giveaway
Enter the Rafflecopter Giveaway for a chance to win:
1st Prize – $25 Amazon Gift Card
2nd Prize- One (1) ecopy of each of The Druid's Curse Series
Follow the tour and check out the other blog posts and reviews here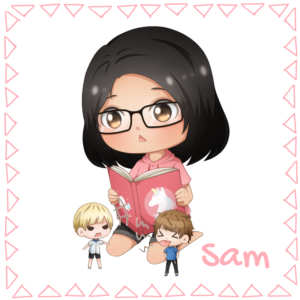 Fan de MM et plus particulièrement des single dads (ça marche aussi avec les oncles, les grands frères etc…) , des MMM et d'Urban Fantasy.