Bonjour à tous!
Je vous retrouve aujourd'hui pour une interview de Colette Davison qui m'a été proposée dans le cadre de la sortie de son nouveau roman A Dance for Two dont vous pouvez retrouver la chronique ici. Sans plus tarder, l'interview de l'auteur (que j'essaye de vous traduire dès mon retour d'Amsterdam)
---
1-How long do you write and why do you write MM romance?
I've been writing since I could hold a pen! I've always been scribbling stories here and there, in various different genres. I write MM romance, because those were the books I found the most enjoyment in, during a low point in my life. They took me on an emotional rollercoaster in a good way and inspired me when nothing else was.
2-Do you read? What kind of books? Who is/are your favorite authors?
I probably don't read as much as I should, but I try to read a fair amount. I obviously read MM romance, but I also read fantasy, urban fantasy teen fiction and straight romance. Some of my favourite authors are Christina Lee, Riley Hart and Claire Kingsley.
3-What is the last book you had a crush on?
I loved Braden in Riley Hart's 'Stay', so I'd say that was definitely my last book crush.
4- Who is your favorite character of yours?
I love all my characters, so it's hard to choose just one, but if I had to, I'd probably go with Mason, who no one has met yet! He's from the loosely linked sequel to 'A Dance For Two'. Of the characters people have met… I'll always have a soft spot for Jamie, from 'Why I Left You'. Olivia from 'Why I Need You' is awesome too (she's based on my daughter, so I'm kind of biased!)
5-If there was a book you wish you have written, which will it be?
I don't think I would wish to have written another book, except my own. I have many stories I still want to tell (and hopefully I'll keep getting inspiration for many more). However I think the stories and characters authors come up with are unique to them. I couldn't have written a novel by a different author, because it didn't come from my experiences, desires, fears, hopes, dreams and emotions.
6- Your characters are quite young, why do you write about this period of life?
I think being that age is a very exciting time, but it's also scary. I know I felt like I was supposed to be an adult, but I still felt very lost in a big world. I also know that, when I was that age, I had a very different view of the world. I was much more adventurous and willing to take risks and chances. It's a wonderful age to be and a wonderful age to write about. However I do have a significantly older character coming up, in the sequel to 'A Dance For Two'.
7-In Why I Trust You, you deal with a lot of subjects such as race for exemple, is it a topic important to you?
I wasn't trying to make a political statement by writing about a mixed-race couple. When Martin strolled his way into Why I Need You, he landed in my head exactly the way he is on the page. I loved him so much, I knew he was going to get a novel all of his own. However, I do very much believe that everyone should be free to love who they want to and I adore the notion that love is blind. The way Ryan and Martin meet—via the internet—is a reflection of that belief.
8-In A Dance for Two, you deal with a taboo topic : incest, why ?
I wanted to explore the nature of relationships in modern culture, versus a long-held taboo. One of the central questions of the book, is whether or not their relationship is really incest, because they are stepbrothers. Several of the characters struggle with that question and it's certainly not a clear-cut topic. On an emotional level, many people would see their relationship as incest. From a strictly genetic point of view, it's not. However emotions are often the greatest influence on our beliefs about what's right and wrong, which is something that's explored throughout the novel.
9-Each of your book deal with a new subject, where do you find your inspiration?
I find inspiration from everything around me. Newspaper articles are often a great starting point. I also like people watching and imagining their stories. Overheard snippets of conversation are also a great way of finding starting scenarios for my characters.
10-What is your next project?
I've been working on a loosely linked sequel to A Dance For Two, which will be released in August. I've also been co-writing paranormal romance with T.N. Nova. We're writing a series together. The first book, For You I Fall, is in the editing phase and we're hoping to release it at the end of July. We're about two thirds of the way through the first draft of the second book.
---
Je tenais à remercier TN Nova pour l'opportunité qui m'a été donnée de faire cette interview et Colette Davison pour ses réponses.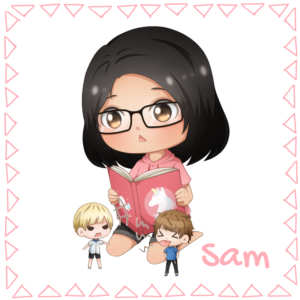 Fan de MM et plus particulièrement des single dads (ça marche aussi avec les oncles, les grands frères etc…) , des MMM et d'Urban Fantasy.