Ancient Druids, who monitored the Veil for centuries, curse a band of marauding Vikings. Now immortal and shifters, the cursed men must protect today's Druids from Unseelie minions, allowing them to continue the rituals that protect all of humanity.
Author: Shea Balik
Publisher: Self-Published
Cover Artist: Harris Channing
Genre/s: MM Fantasy Paranormal Romance
Trope/s: Fated Mates
Themes: Druids, Spells, Shifters, Magic, Fae, Seelie, Unseelie
Overall Heat Rating for the series: 4 flames
PLEASE NOTE: Although each book in this series focuses on a different couple, to enjoy the overall story arc, it is recommended you read these in order.
BOOK 1
Book Title: The End of Darkness, Druid's Curse 1
Length: 42 460 words
Release Date: April 15, 2019
Buy Links
Blurb
Ryley Duggan resented his family for forcing him home on his twenty-first birthday to perform another stupid fire ritual, instead of letting him go out and get shit-faced like normal people his age. He'd never believed in the stories his grandmother told him about the reason behind what they were doing. That was, until he walked outside to the bonfire to see bloodcurdling creatures that no Hollywood studio had ever come close to replicating, killing his family.
Since an early age, Eirik had one job, to protect the descendants of the one who'd cursed him and his friends. It hadn't been what he'd ever imagined for his life, but after nearly a millennium, Eirik had learned one thing, life never went as planned. Never had that been truer than when he'd rescued Ryley from certain death.
Now the two must learn to work together to save humanity. Will all be lost? Or will they discover a way to heal their hearts by opening themselves up to love?
BOOK 2
Book Title: A Flicker of Hope, Druid's Curse 2
Length: 42 210 words
Release Date: May 29, 2019
Buy Links
Blurb
Kegan Tulach already knew that monsters were real. He'd faced them. Watched in horror as they killed those he loved. Then run from them. It was his response for the past two years. But now, on his twenty-first birthday, running wasn't an option. He had nowhere to go. It was time for him to face his worst nightmare.
There weren't many people who could do what Bjorn did. Fight monsters and live to tell the tale. It was a job thrust upon him as a kid. If he had known the true hell that would be cursed upon him, he would have preferred to die even though he'd only been fourteen at the time. Now, years later, he had hope that the curse would come to an end. The question was, would he choose the death he'd so desperately craved for more than a millennia, or would he do the one thing he swore he'd never do? Choose love.
If Kegan and Bjorn can find a way past their fears, they may discover something worth living for – each other.
WARNING: This book contains some graphic violence against Unseelie monsters and hot man on man love!
BOOK 3
Book Title: A Menacing Tempest, Druid's Curse 3
Length: 40 760
Release Date: June 14, 2019
Buy Links
Blurb
When it came to defense, or offense when needed, Cullen McIntyre thought he was prepared. It wasn't until he watched as monsters he'd never knew existed walked out of thin air to kill members of his family, twice, that Cullen realized how wrong he'd been. By the third time he'd come face to face with those determined to kill him and the rest of his family for doing their duty, Cullen knew he needed help, and lots of it.
The moment Ulf laid eyes on Cullen, he'd been enthralled by the man's resolve to protect what was left of his family. Being shot and left for dead by Cullen should have cooled his desire for the fiery man, but it only made him want
him more. By the time he caught up to Cullen, Ulf knew, without a doubt, the druid was destined to be his. Now he just needed to convince Cullen of that.
As Cullen and Ulf join their friends to fight the monsters from the realm of the Fae, they find there is a new threat waiting to get through the Veil. A threat they might not be able to defeat. Will Ulf & Cullen get their chance at happily ever after, or will the Fae finally succeed in their quest to destroy the veil?
BOOK 4
Book Title: Fatal Frost, Druid's Curse 4
Length: 41 760
Release Date: August 23, 2019
Buy Links
Blurb
No way was Arne going to allow fate to chain him to a guy who thought all creatures, even those determined to kill you, were worthy of saving. Arne was a Viking warrior, death was his thing and he was damned good at it.
Dermot Kincaid believed all of God's creations deserved respect. He was a pacifist at heart, but that didn't mean he couldn't stand up for himself. Even when that meant getting retribution against the asshole who thought he was better than anyone else.
When Arne and Dermot are attacked, they must find common ground so they can work together to defeat the enemy. If they can't, they may not just risk losing, but they also risk their hearts developing a Fatal Frost.
BOOK 5
Book Title: Beneath the Surface, Druid's Curse 5
Length: 41 420 words
Release Date: September 7, 2019
Buy Links
Blurb
His whole life Hrafn had been ridiculed for his inability to always understand things. He was slower than others when it came to comprehending the world around him, but that didn't mean he didn't want what everyone else did – love. Yet, he was sure that would never happen for him, for who could ever learn to love someone like him?
With a knock on the door, Teagan's world had been changed. Unsure how life could be so cruel and take his family from him, Teagan struggled to find meaning in his life. Searching for his ancestry led him to the place where the origins of his family tree began. If he'd known his being there would bring hell upon earth to that small town, he never would have come. Then again, if he hadn't, he never would have met his fate.
Hrafn and Teagan must find a way to break down the barriers of their past so they can see what is Beneath the Surface if they hope to find their eternal love.
About the Author
Best Selling author of the Cedar Falls Series, Paranormal War Series, and Miracle Series, Shea Balik has always had a
vivid imagination with stories running around in her head. Often her stories are taken from observations of other people with her own spin.
Traveling is one of her favorite ways of fulfilling her passion of people watching. You never know, one day you may spark her imagination for her next book.
Whether at home or traveling she is usually in front of her computer writing or curled up with a good book.
You can stay up to date with everything Shea by following any or all links below:
Author Links
Website | BookBub | Facebook | Twitter
Instagram | Amazon Author Page | Bookstrand | Smashwords
Giveaway
Enter the Rafflecopter Giveaway for a chance to win:
1st Prize – $25 Amazon Gift Card
2nd Prize- One (1) ecopy of each of The Druid's Curse Series
Follow the tour and check out the other blog posts and reviews here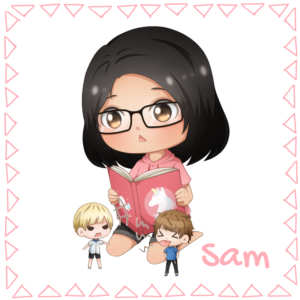 Fan de MM et plus particulièrement des single dads (ça marche aussi avec les oncles, les grands frères etc…) , des MMM et d'Urban Fantasy.