Book Title: Summit
Author: Louise Lyons
Publisher: Louise Lyons
Cover Artist: Jay Aheer, Simply Defined Art
Genre/s: MM romance, adventure
Length: 62000 words
Release Date: September 1, 2018
It is a standalone story.
Blurb
When out of condition divorced lorry driver, Ash Tomlinson, makes the spur of the moment decision to climb Kilimanjaro, he doesn't consider how much it will change his life. There's the training, the equipment to buy, the fear of altitude sickness, and of failure. And there's Sean, a man who makes Ash question what he really wants for his future.
Sean Briggs is a school sports teacher and wishful mountain leader, longing for the chance to lead people on mountain hikes, but never having taken the plunge to do the training course. While he thinks about it, he decides to undertake the trip of a lifetime on Kilimanjaro.
The two men meet on a training weekend in Wales, and afterwards Ash goes home and tries to forget about Sean, but finds it impossible.
When the pair strike out for the summit of the highest mountain in Africa, their physical and mental strength is tested, and their growing feelings for each other help them push through the toughest moments of the trek.
Excerpt
We applied extra sun cream and insect repellent, put on wide-brimmed hats, shouldered our backpacks, and prepared our hiking poles. This was it. The first leg of the very long trek to the top of the mountain. My heart thrummed with excitement and a glance at Sean's beaming smile and bright eyes told me he felt as I did.
The lead Tanzanian guide set off slowly along a dusty path through the jungle and we followed in single file, with more guides and Phil and Mark mingling with us. Cameras and phones made repeated appearances during the four-hour trek to the camp, as we marvelled at the huge trees, mosses, and plants, and the monkeys and birds high up in the branches over our heads. Phil reminded us several times to drink regularly and I got into the habit of sucking water from the tube connected to the water bladder in my backpack every few minutes.
There were a couple of short breaks along the trail, during which we ate snacks, drank additional water, and peed again and again. Ladies' and men's « toilets » were clumps of bushes on opposite sides of the trail, which resulted in much giggling and squealing from the ladies as they came upon unsavoury deposits from the previous trekkers.
The path wound its way upwards, not too steeply, through humid shade provided by the tangle of trees. Their roots burst through the dirt underfoot and we constantly alternated between staring at the ground to avoid tripping and gazing around in wonder at the surroundings. The afternoon raced by and I barely realised three hours had passed, when the trail opened out into a vast clearing.
A cluster of green tents awaited us, with two tall narrow toilet tents off to one side and a large orange mess tent for our meals.
« Your bags will be in your tents waiting for you, » Phil reminded us.
« How do we find which is ours? » Sally asked.
« They'll have tags on that match the tags we put on our bags last night, » Sean told her. « Ours is twin something. »
« They're all twin something, except Gerald's because he's on his own. » I laughed. « Ours is four. »
« Oh, yeah. » Sean rolled his eyes and went looking for a tent with a plastic tag on it that read « twin four. » A moment later he unzipped the flap of a tent and disappeared inside. I followed, slipping my backpack from my shoulders as I reached it.
Sean sat in the entrance, unlacing his boots. Our two holdalls sat in the middle of the tent and a sleeping mat lay on each side. Sean placed his boots in one corner and shuffled backwards out of the way. « Which side do you want? »
« I don't mind. » I took his place and removed my boots. Sean moved to the far side of the tent and placed his backpack in the middle between the two holdalls. We took a few minutes to organise things, unpacking our additional sleeping mats to put on top of the thin ones provided, spread sleeping bags on top of them, and found comfortable running shoes to wear for dinner. We changed out of our hiking trousers into warm jogging bottoms and pulled on fleeces over our base layers. Phil had warned that the temperature would plummet as soon as the sun set, and the sun dropped like a stone at exactly twenty past six.
« I knew I'd get you in a tent one day. » Sean grinned.
« Better than Wales. At least it's dry. »
« For now. We might get rain or snow higher up. And it'll be freezing. »
I lowered my voice to a whisper. « We can shift these bags over to one side and keep each other warm. »
Read an exclusive excerpt here
About the Author
Louise Lyons comes from a family of writers. Her mother has a number of poems published in poetry anthologies, her aunt wrote poems for the church, and her grandmother sparked her inspiration with tales of fantasy.
Louise first ventured into writing short stories at the grand old age of eight, mostly about little girls and ponies. She branched into romance in her teens, and MM romance a few years later, but none of her work saw the light of day until she discovered FanFiction in her late twenties. Posting stories based on some of her favourite movies, provoked a surprisingly positive response from readers. This gave Louise the confidence to submit some of her work to publishers, and made her take her writing « hobby » more seriously.
Louise lives in the UK, about an hour north of London, with a mad dog called Casper, and a collection of tropical fish and tarantulas. She works in the insurance industry by day, and spends every spare minute writing. She loves to run long-distance and some of her best writing inspiration comes to her when her feet are pounding the open road. She often races home afterward, and grabs pen and paper to make notes.
Louise has always been a bit of a tomboy, and one of her other great loves is cars and motorcycles. Her car and bike are her pride and job, and she loves to exhibit the car at shows, and take off for long days out on the bike, with no one for company but herself.
Social Media Links
Giveaway
Enter the Rafflecopter Giveaway for a chance to win one of 3 ebooks from Louise's backlist.
Choose from: Conflicted, Beautiful Thunder, Cervena, Regeneration, Finding Beck, Favorite Toy, On The Outside, The Short Stories Collection.
http://www.rafflecopter.com/rafl/display/6f12da1560/
RELEASE BLITZ SCHEDULE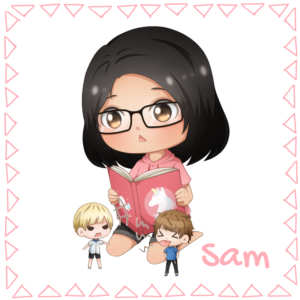 Fan de MM et plus particulièrement des single dads (ça marche aussi avec les oncles, les grands frères etc…) , des MMM et d'Urban Fantasy.