Cover Reveal & Giveaway:
Pick Me
By May Archer
Releasing October 5th
The Sunday Brothers, Book 1
The job at Sunday Orchard was supposed to be temporary.
A chance to gain some work experience. To have some fun. To get away from my overprotective brothers. To maybe, possibly encounter some lumberjacks in their natural habitat before moving on to the dream career that awaited me in the city.
I had not expected to be welcomed into a family of gorgeous and weirdly efficient lumberjack-types myself. Or to find a purpose in the tiny Vermont town whose claim to fame seemed to be apple-based products and copious amounts of charm.
And I most definitely hadn't expected to fall for Knox Sunday, my grumpy, burly, fifteen-years-older, reluctant roommate, with his infuriating lectures, his hot-as-fire body, his superior attitude, his snarky humor, and his stealth cuddles.
Now I find myself making excuses to delay my big dreams… just for a little while.
But Knox has unfulfilled dreams of his own. A career he walked away from. A big city life in Boston he left behind when he returned to his hometown to help his family. He claims he's not looking for anything permanent, and I've never been one to put down roots.
My big life is waiting for me somewhere other than Little Pippin Hollow. So why does it feel like I've finally found the home of my heart?
And how can I get Knox Sunday to… pick me?
---
Enter the Giveaway:
To celebrate May's upcoming release, we're giving away 2 advanced e-copies of Pick Me!
Enter the Rafflecopter giveaway for your chance to win!
Direct Link: http://www.rafflecopter.com/rafl/display/cc0f2a57302/?
---

About the Author
May is an M/M author who lives in Boston. She spends her days raising three incredibly sarcastic children, finding inventive ways to drive her husband crazy, planning beach vacations, avoiding the gym, reading M/M romance, and occasionally writing it. She also writes MF romance as Maisy Archer.
Sign up for her newsletter at: https://www.subscribepage.com/MayArcher_News
---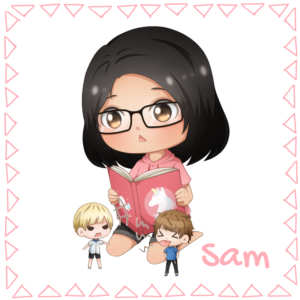 Fan de MM et plus particulièrement des single dads (ça marche aussi avec les oncles, les grands frères etc…) , des MMM et d'Urban Fantasy.