Book Title: Love Worth Fighting For (Healing Hearts #3)
Author: Dara Nelson
Publisher: Dare Press
Cover Artist: Dara Nelson/Dan Skinner
Genre/s: Gay (MM) romance
Length: 68256 words/236 pages
Release Date: February 27, 2018
It is a standalone book.
Blurb
Love.
They had it.
It was right there within their grasp.
Beautiful, blinding, passionate, perfect.
Or was it?
What do you do when your world suddenly and inexplicably falls apart?
How do you cope when everything you thought was good and strong and right…..suddenly isn't?
How do you come to terms with an end that you never saw coming, a blow from your blindside that crushes your very existence?
How do you let go of the other half of your heart?
For Giovanni Romero, a man of confidence, a man who has always known what he wanted and went after it, you don't.
You dig in with everything you have, reach deeper to find even more, and you fight.
You fight for what you believe in.
You fight for what you want.
You fight even though you don't know why you're fighting in the first place
You fight for love.
Who knew what that meant. It was different for everyone. Truth was, even Tommy had no idea what he truly needed to break free from his fears.
But Gio knew, of course he knew. And once he was able to show Tommy, would the man run screaming from the room or would a whole new world open up at their feet like the golden brick road to Oz.
Restraining benches, sex swings and blindfolds, oh my…
This is an adult M/M romance intended for readers over 18.
Buy Links – Available on KU
Amazon US
Excerpt
Gio swirled the amber liquid in his glass as he stared out of his floor to ceiling windows at the twinkling lights from the Seattle skyline below. This place was supposed to be his sanctuary, his window to the beautiful world below. Instead, tonight it felt like his prison, like he was a captive in his own castle. He reached up with one hand and angrily yanked at his bowtie to loosen it then he unbuttoned the first few buttons on his shirt. As his hand dropped back down it brushed over the lump in his inner breast pocket. He felt the tears immediately form in his eyes as he reached shaking fingers inside and pulled out the velvet box. He worked it open with one hand, the other still firmly clasping the glass with the whiskey in it because he knew how badly he needed it. He drained the rest of the fluid as he stared down at the silver and black bands with the diamonds glinting in the moonlight.
Then he hauled his arm back and sent his empty glass flying towards the far wall where it smashed into a hundred pieces as he shouted out "FUCK!" into his empty room.
Empty.
That was an eerily accurate thought right now because he did feel empty. His heart was shattered and his entire soul felt devoid of everything.
The problem was that he didn't know why.
Why did he have to feel like this? Why did he have to go from being happier than he'd ever been to…..this?
He hadn't done anything wrong as far as he knew but maybe he had? He tried to wrack his brain to think of something, anything that would explain why his entire world had crashed down around his feet.
Was it something he said?
Was it something he did?
He didn't know, he just didn't know.
Because the one person who could tell him had left. He'd run. And he wasn't speaking to Gio.
He wouldn't answer his calls.
He ignored his texts.
Tommy's silence was like a knife piercing Gio's dying heart over and over and over again. Tommy, his beautiful, fierce strong Tiger, had buried his claws in Gio's chest and squeezed.
He slid his hand into his other pocket and pulled his phone out to….what? Torture his eviscerated heart some more by reading the text again? Apparently so, since he found his thumb sliding over the screen to wake it up and he stared down at it yet again, even though those words were already burned into his brain:
Tiger: I'm sorry, I just can't do this anymore. Don't call, don't text, just let me go, please.
What the fuck did that even mean?
How did they go from laughing and enjoying themselves at Tony's VIP celebration and wedding to this? All in a matter of a few hours.
His hand squeezed his phone as a sob broke free and he came really close to throwing the damn thing against the wall to join the broken glass.
But he couldn't.
Because he needed his phone.
He needed it to fight, to fight for his man, to fight for their love, to fight for his life, to fight for….them.
He had no other choice.
If he didn't, he didn't think he'd survive.
He brought up his contacts and scrolled through as his heart hammered in his chest.
He knew he was grasping at straws here.
And he also knew that it was almost three in the morning.
But this couldn't wait.
He pressed to dial and brought it up to his ear.
"'Lo?" a tired sounding voice said from the other end.
"I, it's Gio. I need your help."
About the Author
I was born and raised in the Bay Area of Northern California but have made my home in the Pacific Northwest for the last two decades. My husband & I live on a small farm surrounded by chickens, goats, rabbits, a turkey, 5 dogs and a cat, in the shadow of stunning Mt Rainier.
With my grown children and grandchildren nearby, my life is always busy, happy and full of laughter.
I am an active Blogger, having created Love Unchained Book Reviews out of my love for all things MM books.
Owner of Dare Press – Offering quality, affordable services for indie authors, including:
Editing, Publishing, Book Cover Design
NY Literary Magazine Best Story Award 2017 Nominee
When I'm not on the phone with my best friend (which is at least once every day) – I am an avid, addicted reader. It is my passion, my escape, my joy
And I am most definitely a writer. The characters in my head are constantly demanding that their story be told.
But above all that – I am a human being. My passion for people is unparalleled, my firm belief in Love is Love unwavering, my hope that all can be accepted, undying. I do not write because I want to, I do it because I have to. I write because these voices, these beautiful men, have chosen me to tell their stories – and how damn lucky am I for that?
As an author, I write under both my name and a pen name, with total transparency and honesty:
Dara Nelson is the author of the wildly popular 'Healing Hearts' series (Love in the Aftermath, Love After Chaos, Love Worth Fighting For – and more to come soon)
"5 stars Amazing!!"
"Highly recommended"
"This is not your average romance story. It is so much more. A book that touched my heart."
"OMG!!! This was probably one of the best books I've ever read."
"This is the first time I've read anything from Dara Nelson, but it won't be the last. I need more of her writing!"
Under the pen name Kendel Duncan:
Author of the popular & critically acclaimed 'Black Ops Heroes' series and the new top-selling 'Doyle Global Securities' series
"I can't recommend Kendel Duncan or Black Ops Heroes ENOUGH!!!! OMG, everyone who likes strong vulnerable men will love these stories!!!"
"I HIGHLY RECOMMEND THIS BOOK AND THIS AMAZING SERIES!!!!!"
"I love how you keep the story going and keep all the characters interesting. Can't wait for the next book!"
"The emotions are so raw and just I don't have the right words to express how amazing the books are. You have to read them to understand. I can't wait for the next installment!!"
Social Media Links
BOOK BLAST SCHEDULE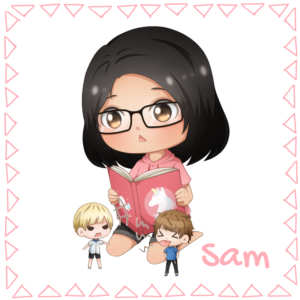 Fan de MM et plus particulièrement des single dads (ça marche aussi avec les oncles, les grands frères etc…) , des MMM et d'Urban Fantasy.