Release Blitz, Excerpt & Giveaway: Right As Raine By Lucy Lennox
Aster Valley, Book 1
Tiller:
As the first openly gay professional football player, I can't afford to make any mistakes, on or off the field. And the absolute biggest mistake I could make right now would be to fall for Mikey Vining, my best friend, employee and, more importantly, Coach's baby boy. I might fantasize about Mikey at night-—every night—but actually touching him would be a serious personal foul.
And falling for him? That's completely out of bounds.
Mikey:
I've learned my lesson about falling for one of my dad's players. They're a bunch of spoiled jocks with more muscles than brains. I've spent years learning to keep my eyes, and my hands, to myself. But resisting the temptation becomes nearly impossible when Tiller Raine and I end up together in a small cabin in a remote Colorado town.
Suddenly, there's not much to do but look at each other. And talk. And hopefully, hopefully touch.
But what happens when our stay in Aster Valley is over and it's time to return to the real world? Will Coach blow the whistle on our relationship? Or will Tiller admit there might actually be something he loves more than football after all?
---
Excerpt: I caught sight of Tiller Raine. No gay man on earth could catch his breath when faced with this guy. The team's general manager began the introductions. "Mikey, have you met our newest wide receiver yet? This is Tiller Raine. Tiller, Michael Vining, Coach V.'s youngest boy." I stared at the wide receiver like I'd never seen a famous pro football player before, which was pretty funny considering I'd been around them practically my whole life and usually didn't give a shit one way or the other. But this guy? I gulped. This guy was freaking gorgeous. Like… melt your feet to the floor and make you beg beautiful. His body was muscled perfection, and his messy golden-brown hair made me immediately wonder what he looked like freshly fucked. I swallowed again, wondering if I needed a saliva gland checkup since mine seemed to be malfunctioning. "H-hi?" I managed to say. Tiller nodded and held out his hand for a shake. His reaction was all business, and his face was impossible to read. "Nice to meet you." I reached for his giant paw hesitantly. Wide receivers were known for big hands and strong grips. But when Tiller's hand clasped mine, it was gentle and kind. I stared down at our joined hands and wondered how much these hands were insured for. Incidentally, I wondered how much I'd have to pay him to keep his gentle, warm hand in mine. I jerked my hand back and hid it behind my back. "Can… can I help you with something, Mr. Lester?" Bruce raised his eyebrows at my formal language. He'd known me since I was a preteen, and I'd called him by his first name since I graduated high school. "Mikey, you okay?" No. No, I was not. I shook my head to clear it from the ridiculous baller-induced brain fog and focused back on my boss. "Yes, sir. Bruce. How can I help?" "Tiller here needs some help with his nutrition. I remembered this was an area of expertise for you, so I hoped you might be able to help us." I nodded. "I spoke to Coach about it last night. I can't think of anyone who would be a good fit. I'm sorry. You might—" Just as I was preparing to suggest he reach out to the department at UT to inquire about recent grads looking for work, he held up a hand to stop me. "You misunderstand," Bruce said with a kind smile. "I was hoping you might help him directly. You can cook for Tiller through the season and start any new position afterward. That way he gets help learning how to manage his diet, and you have the freedom to continue your search without feeling rushed. What do you say?" Every square inch of my body began to sweat at once. "Oh." I could have really used some of that saliva right about now. My throat clicked as I tried to swallow again. "Oh."
---
Enter the Giveaway:
To celebrate Lucy's upcoming release, we are giving away 2 e-copies of Right As Raine!
Enter the Rafflecopter giveaway for your chance to win!
Direct Link: http://www.rafflecopter.com/rafl/display/cc0f2a57127/?
---
About Lucy: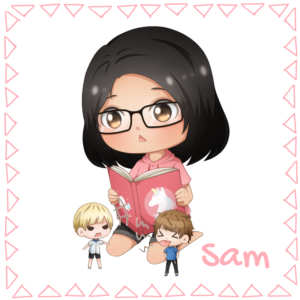 Fan de MM et plus particulièrement des single dads (ça marche aussi avec les oncles, les grands frères etc…) , des MMM et d'Urban Fantasy.