Release Tour, Excerpt & Giveaway:
When Lightning Strikes by Darragha Foster
Stable Tales, Book 1

Former soldier Johnny Jewell is a gay cowboy who has never been with another man. He kept his desires buried deep, married, had a family and lost everything when he came out. A lightning strike, fire and death burn his already complicated world to white-hot ash. All he has left now are horses and hard work. After a move across the country, he meets a horse trainer named Sig and finds it's time to saddle up and face the storm head-on. Will the next lightning strike put him asunder or spark life in the beast within?
---
Excerpt:

John cracked the whip.

Bear began a slow circle around the shirtless Sig.
"That's a beautiful horse," Johnny called.
Sig chuckled. "He is that. If I can train him, he's sure to be a stud. Joan isn't
pleased with this little beauty's behaviors. Not only is he ill-behaved in the stable,
he's a terror in the field."
"What's he doing?"
"He likes to mount the geldings."
John laughed. "Equus homosexuales."
"He's an opportunistic lover. He'll drop for mares or geldings. He even drops
when you give him grain. This is one horny horse, my Al Dubhe."
"What's his name? Not Bear?" John asked, smiling over the horse's
behavior.
"He's named after a constellation—the Great Bear, or Al Dubhe in Arabic.
And as much as I hate to do it, I've got to curtail his bad behavior. Can't have him
dropping in the middle of the show ring and mounting some twelve-year-old's
pony. Upsets the girls and judges. Sig clicked his tongue. "Come on, boy. You
can do it. Let's give you a good sweat."
"I'll be sure to keep him away from my mare." John cracked the whip.
"Around here you might have to watch your back. You never know what
might drop right behind you." Sig winked.
---
Enter the Giveaway:
To celebrate Darragha's release, we are giving you a chance to win a $20 Amazon Voucher!
Enter the Rafflecopter Giveaway Now!
Direct Link: http://www.rafflecopter.com/rafl/display/cc0f2a5757/?
---
About the Author:
Darragha Foster writes of the strange and unusual–because that's her life.
Darragha enjoys the twisted and unusual. She finds inspiration all around her. Even in the cold case at the grocer. Where she is no longer welcome. But that's another story…
Connect with Darragha:
www.darragha.com, www.authorjjandrews.com
@darragha (IG) @darraghafoster (TikTok), darraghafoster (FB), authorjjandrews (FB)
---
---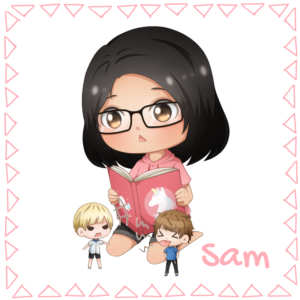 Fan de MM et plus particulièrement des single dads (ça marche aussi avec les oncles, les grands frères etc…) , des MMM et d'Urban Fantasy.