The Infinite Onion by Alice Archer
Publisher: Shine Even If
Release Date: March 31, 2020
Length (Print & Ebook): Print: 388 pages
Subgenre: Contemporary gay romance
Pre-order now: alicearcher.com/book/the-infinite-onion
Book synopsis:
The truth is harder to hide when someone sharp starts poking around.
Grant Eastbrook hit the ground crawling after his wife kicked him out. Six months later, in Seattle without a job or a place to live, he escapes to the woods of nearby Vashon Island to consider his options. When he's found sleeping outdoors by a cheerful man who seems bent on irritating him to death, Grant's plans to resuscitate his life take a peculiar turn.
Oliver Rossi knows how to keep his fears at bay. He's had years of practice. As a local eccentric and artist, he works from his funky home in the deep woods, where he thinks he has everything he needs. Then he rescues an angry man from a rainy ditch and discovers a present worth fighting the past for.
Amid the buzz of high summer, unwelcome attraction blooms on a playing field of barbs, defenses, and secrets.
Book Reveal Excerpt:
GRANT
I looked up at the voice for the first time and discovered my vision had gone monochromatic while I slept. Amused copper eyes in a tanned face surrounded by a reddish-brown beard and moustache. Auburn hair, tendrils fallen from a messy topknot. All against a backdrop of gray clouds.
The man's mischievous expression pulled me toward something I hadn't wanted in a long while, not since before I met Laura. He made me want to hold my breath and make a wish.
"Cozy ditch?" The man's eyes twinkled.
"Ditch?"
"Activate more brain cells, Ophelia. It's going to pour in two minutes, and we have a bit of a ride. Hop to it."
A fat plop of rain landed between my eyebrows.
"Oh, that landed right on your third eye. You've been anointed. Arise!"
"Do we know each other?" I grumbled, too annoyed to be polite.
The man didn't answer except to hold out a long arm covered with black tattoos of ferns. I didn't know what to call the tattoo style—tribal art, prehistoric cave painting, and Renaissance masterpiece, all rolled into one. I couldn't tear my eyes away.
"Drug hangover?" The man asked. "Lost your meds? Escaped a cult? Whatever it is, your first step to a solution is to get vertical."
It bothered me that the host of the strange reality I'd woken to seemed to think I needed to be rescued, even if I did.
About Alice Archer:
Alice has questions. Lots of questions. Scheming to put fictional characters through the muck so they can get to a better place helps her heal and find answers. She shares her stories with the hope that others might find some healing too. For decades, Alice has messed about with words professionally, as an editor and writing coach. She also travels a bunch. Her home base is Eugene, Oregon.
Connect with Alice:
Website: www.alicearcher.com
Newsletter sign-up: www.subscribepage.com/executivedecision
Facebook: facebook.com/byalicearcher
Twitter: twitter.com/byalicearcher
Instagram: instagram.com/byalicearcher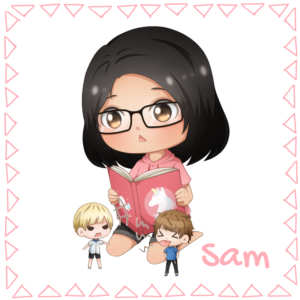 Fan de MM et plus particulièrement des single dads (ça marche aussi avec les oncles, les grands frères etc…) , des MMM et d'Urban Fantasy.